Let's Elevate Your Business
Cutting-edge digital marketing strategies tailored for success. From SEO to social media ad campaigns, we craft solutions that get results.
Premier Digital Marketing Service in Austin, Texas
Propelling business growth through Social Media Marketing, Web Design, Google Ads, High-Quality Videography Services, Data Analytics, and Search Engine Optimization.
In today's fast-paced digital world, businesses often find it difficult to keep up. We understand the challenges they face and are here to provide comprehensive online support. Let us help your business thrive online while easing the burden of managing other aspects of your company. If you feel overwhelmed by the demands of modern business, know that you're not alone – our team is ready to assist you.
Empowering Austin Businesses with Premier Online Marketing Services
In today's fast-paced digital world, standing out online is more important than ever. But with so many platforms and strategies to consider, navigating the digital landscape can be overwhelming. That's where we come in.
At SMO Digital, we empower Austin businesses to reach their full online potential. Our expert team provides tailored online marketing strategies, combining SEO, social media optimization, videography, and web design, to help your business shine online. We don't believe in one-size-fits-all solutions. Instead, we take the time to understand your unique goals and challenges and devise a customized plan that targets your specific needs.
Ready to take your online presence to the next level? Get in touch with us today and discover how SMO Digital can help your business thrive."
Working With Clients From A Wide Variety Of Industries
We Deliver The Best Solutions For Every Client's Needs
We are full service digital marketing Agency
"I've been working with SMO Digital Marketing for several years now and they have exceeded all expectations in multiple projects. Adrienne and his team made a significant, positive impact on our company. They helped our small business with a wide range of issues including strategy, and operations planning. I highly recommend their services."
Nancy Perkins, Betastar
Digital Marketing Services | Austin, Texas
"After two years of a highly successful partnership, we never introduce any new product or service without SMO Digital Marketing. Rocky and his team treat every project with passion and professionalism. I would highly recommend their services to any business or organization looking to implement and improve any process or project. Worth every penny."
Eddie Larson, Spikehouse
Digital Marketing Services | Austin, Texas
"SMO Digital Marketing Agency met and exceeded our expectations.I've had the pleasure of working with Adrienne and his team over the past few months and I can say without any hesitation, that he has made a significant impact on our company. Adrienne is great at making sure you spend your time and money on the right issues. He understood our vision and delivered a fantastic result for our company."
Mitchell Craig, Vinephone
Professional Online Marketing Agency
Top Social Media Marketing Agencies of 2023
Did you know that over 3.6 billion people worldwide use social media? With such a vast audience, businesses cannot afford to ignore the power of digital marketing agencies specifically social media marketing services. In today's fast-paced digital world, social media marketing is a crucial aspect of any successful marketing strategy. But how can you navigate the complexities of social media marketing and harness its potential for your business? This comprehensive guide will walk you through the ins and outs of social media marketing, providing you with valuable insights, tools, and tips to help you succeed in the digital landscape.
Short Summary
Social media marketing is a key component of digital marketing to build brand recognition, loyalty and lead generation.

Setting SMART goals and selecting the right platforms are essential for successful social media strategy implementation.

Choosing the right agency requires researching their experience, services and portfolio to ensure success with your campaigns.
Social media marketing involves leveraging social media platforms to engage with a target audience and accomplish objectives like boosting brand recognition, cultivating brand loyalty, creating leads, and improving search engine optimization. It is a service provided by many digital marketing companies and agencies, offering a wide range of marketing services such as SEO, customer management, social media, business listings, digital advertising, web design, content creation, and community management.
Being named among the top digital marketing agencies in austin, by Clutch is of great significance as it is determined by factors including market presence and client feedback, which are essential for a full-service digital agency.
Role of Social Media in Digital Marketing
Social media plays a crucial role in digital marketing, allowing companies to interact with customers, build brand loyalty, and generate leads through platforms like Facebook, Instagram, Twitter, and LinkedIn. This is a key component of a digital marketing firm, providing digital marketing services such as SEO, content marketing, email marketing, web and mobile app development, website design, website creation, and graphic design as a full-service marketing agency.
For example, SociallyIn, a digital marketing company, provides services for social strategy strategic brand planning, content production, community management, paid social advertising, and influencer marketing. On the other hand, Disruptive Advertising, a marketing and advertising agency, primarily focuses on PPC, Facebook, and LinkedIn ads, showcasing the diversity of services offered by digital marketing agencies.
Benefits of Social Media Marketing
The advantages of social media marketing include enhanced brand recognition, enhanced customer engagement, increased conversion rates, and improved search engine rankings. Strategies such as creating content that resonates with the target audience, engaging with customers on social media, and leveraging influencers to spread the brand message are employed to increase brand recognition through social media marketing.
To further conversion rate optimization enhance customer engagement, businesses can respond to customer comments and messages, create content tailored to the target audience, and engage with customers on social media. Furthermore, optimizing content for search engines, crafting content that appeals to the target audience, and leveraging influencers to promote the brand message can help to increase conversion rates and improve search engine rankings.
Building a Successful Social Media Strategy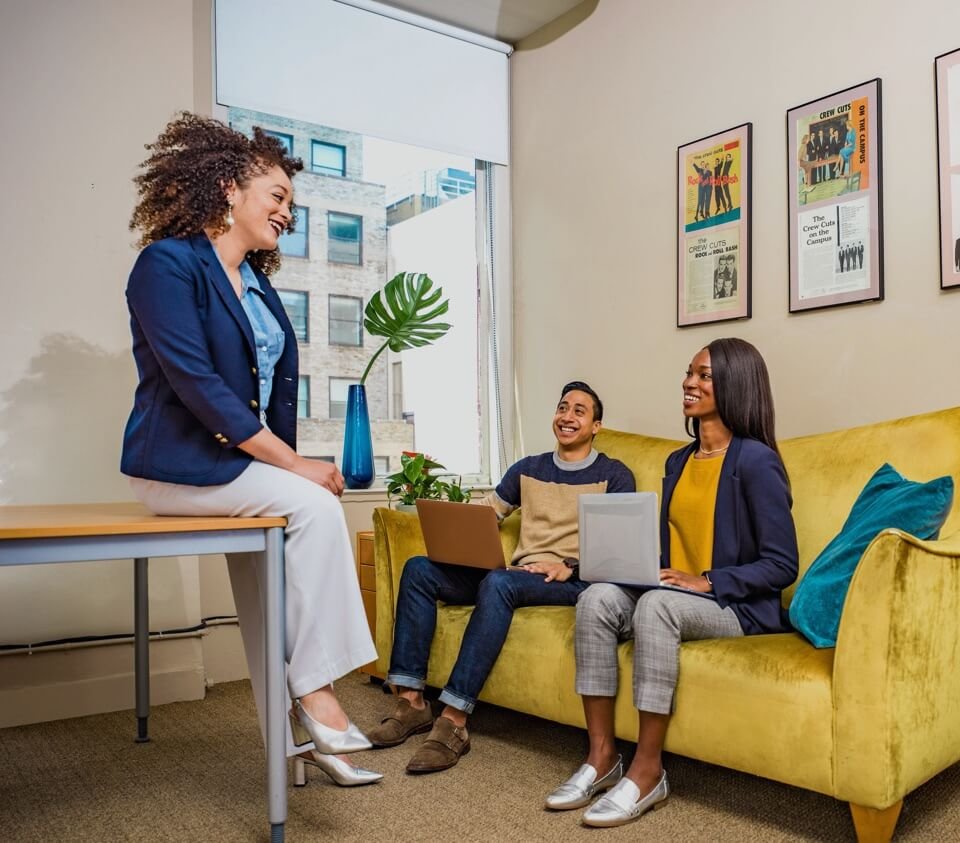 A successful social media strategy involves defining your target audience, setting SMART goals, and choosing the right platforms to reach your audience effectively. Researching current and potential customers, analyzing their demographics, interests, and behaviors, and creating buyer personas are crucial steps in defining your target audience.
SMART goals, which stand for specific, measurable, achievable, relevant, and time-bound, can be used to focus efforts and track progress. Finally, the most effective platforms for connecting with your target audience will vary depending on the nature of your target audience and the content you are producing.
Defining Your Target Audience
A target audience is a segment of consumers who are likely to be interested in and benefit from a product or service. By recognizing your target audience, you can create content and messaging that resonates with their needs, preferences, and behaviors.
To define your target audience, it is essential to research their demographics, interests, and online behaviors, and create buyer personas to represent them. This will enable you to craft content that is tailored to their needs and preferences, allowing for more effective engagement and a stronger connection between your business and its audience.
SMART goals are objectives that are specifically defined, measurable, achievable, relevant, and time-bound. They provide a framework for businesses to track progress and evaluate the success of their social media marketing and brand development endeavors. When establishing SMART goals, businesses should take into account the following criteria: Specific, Measurable, Achievable, Relevant, and Time-Bound.
By tracking progress and analyzing results, businesses can measure success with SMART goals and make data-driven decisions to optimize their social media marketing strategy.
Choosing the Right Platforms
Choosing the right platforms involves selecting the most suitable social media channels based on your target audience and business objectives. For instance, if the target audience is comprised of young people, then platforms such as Instagram and TikTok may be more suitable. Conversely, if the target audience is business professionals, then LinkedIn may be more suitable.
Assessing success on social media involves monitoring key performance indicators (KPIs) including engagement rate, reach, and conversions. When selecting a social media marketing agency, it is advisable to evaluate factors such as experience, portfolio, pricing, and customer service.
Essential Components of Social Media Marketing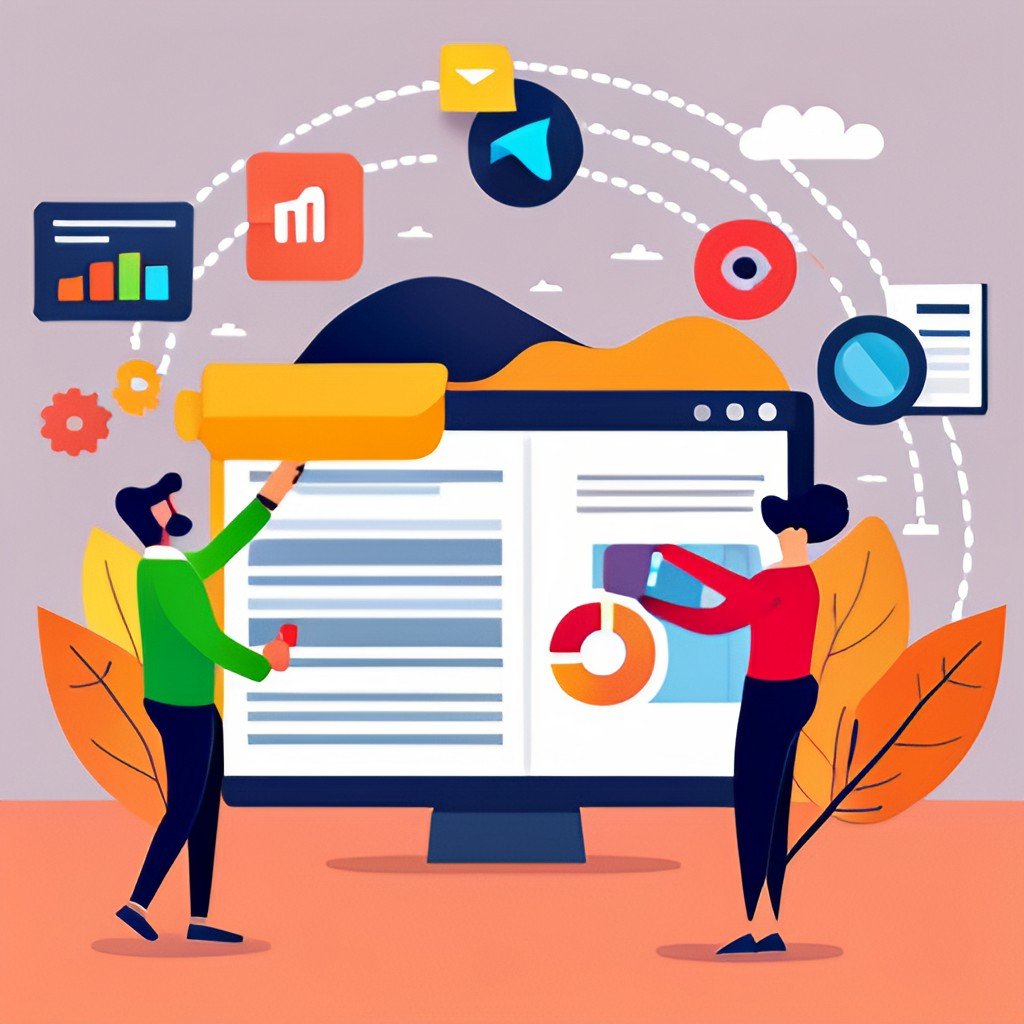 Essential components of social media marketing include content creation, community management, and paid advertising. Content creation involves crafting various forms of media, including blog posts, videos, and images, to engage with and promote one's brand.
Community management is the process of managing and engaging with one's audience on social media platforms, which involves responding to comments, moderating conversations, and creating content to cultivate relationships with followers.
Paid advertising is the process of utilizing paid social media campaigns to extend one's reach and promote a brand, which includes formulating ads, targeting specific audiences, and optimizing campaigns for maximum outreach and interaction.
Content creation entails creating content that is of a high caliber, captivating, and capable of being shared with the intended audience. Companies like SociallyIn, for example, produce all of their clients' social media content internally and start their social strategy by conducting a comprehensive meeting to analyze the demographics of the targeted audience for the social media campaign.
By understanding the needs and interests of your target audience, you can create content that resonates with them, ultimately leading to higher engagement and a stronger connection between your audience and your brand.
Additional content creation strategies include utilizing user-generated content, collaborating with influencers and marketing experts, and producing interactive content.
Paid advertising is an online advertising model in which advertisers compete to display their ads to a specified audience. This entails paying for ad space on digital platforms such as search engines, social media, and websites. For example, a pay-per-click campaign can achieve instantaneous results and effectively direct traffic, leads, and sales.
The most prevalent forms of paid advertising are search engine marketing (SEM), display advertising, and social media advertising. In order to ensure successful paid advertising campaigns, it is important to set a budget, target the appropriate audience, test various ad formats, and optimize campaigns.
Furthermore, tracking and measuring the performance of campaigns is essential to maximizing your investment.
Measuring Social Media Marketing Success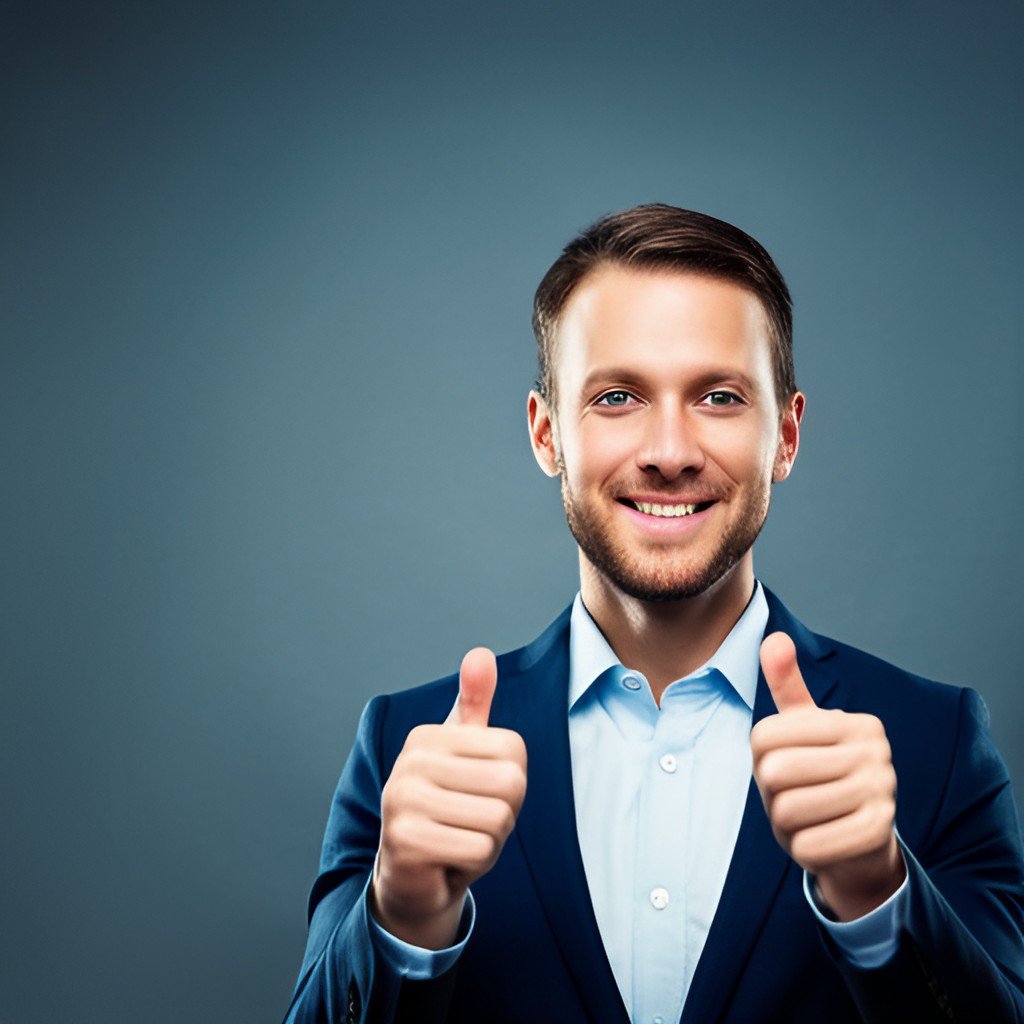 Measuring social media marketing success involves tracking key performance indicators (KPIs) and analyzing your strategy to make necessary adjustments for continuous improvement. KPIs are metrics utilized to evaluate the effectiveness of a marketing campaign, which may include website visits, conversions, and engagement.
To monitor KPIs, analytics tools such as Google Analytics can be utilized to gain detailed insights into website performance.
Key Performance Indicators (KPIs)
Key Performance Indicators (KPIs) are quantifiable benchmarks that demonstrate how individuals or organizations are achieving their intended goals. In the context of social media marketing, KPIs can measure metrics such as engagement, reach, conversions, and return on investment (ROI). By tracking these KPIs, businesses can evaluate the success of their social media marketing efforts and make data-driven decisions to optimize their strategy.
For example, businesses can use KPIs to determine which social media platform
Top Social Media Marketing Tools
Top social media marketing tools include scheduling and automation tools for efficient content management and analytics and reporting tools for tracking performance and measuring success. Scheduling and automation tools are utilized to effectively manage content across multiple social media platforms, providing users with the ability to pre-schedule posts, automate tasks, and manage multiple accounts from a single dashboard.
Analytics and reporting tools, on the other hand, offer insights into user engagement, content performance, and other critical metrics.
Case Studies: Successful Social Media Marketing Campaigns
Successful social media marketing campaigns provide value to their audience and demonstrate creativity. Examples of successful, digital marketing campaigns include Spotify's #Wrapped Campaign, Dove's #Real Beauty Campaign, Apple's #ShotOniPhone Campaign, and Starbucks' #RedCupContest.
These case studies showcase the power of social media marketing in achieving remarkable results and provide inspiration and valuable lessons for small businesses looking to improve their own social media marketing efforts.
Tips for Choosing the Right Social Media Marketing Agency
When choosing a social media marketing agency, it is prudent to evaluate their experience, expertise, and track record. Additionally, factors such as communication, transparency, and pricing should be taken into account. It is essential to research the services offered by various agencies, such as SEO, social media, PPC, web design,, local SEO, reputation management, and non-profit marketing. Consider the agency's portfolio and client testimonials to gauge their ability to deliver results. Look for an agency with a successful track record in working with businesses similar to yours.
A committed project manager is also crucial, as they provide a single point of contact for any inquiries or concerns. Lastly, it is important to ensure transparency in reporting and open communication between the marketing team and your business.
By considering these factors, you can make an informed decision in selecting the right social media and internet marketing agency, to help your business achieve its marketing goals and drive success.
In conclusion, social media marketing is a powerful tool for businesses looking to connect with their audience, increase brand awareness, and drive sales. By understanding the role of social media in digital marketing, building a successful social media strategy, and utilizing the right tools and techniques, businesses can harness the potential of social media marketing to achieve remarkable results. Whether you're just starting out an independent marketing agency or looking to take your social media marketing efforts to the next level, this comprehensive guide provides the insights, tools, and tips you need to succeed in today's digital landscape.
Frequently Asked Questions
What do you do as a social media marketing?
As a social media marketer, I use popular social media platforms to promote products and services, reach new customers, engage with existing customers, and announce new offerings key services.
I specialize in using platforms such as Facebook, Instagram, Twitter, and TikTok.
What are the 5 ways of social media marketing?
Social media marketing can be successful with the right strategies in place. Here are five key tips for effective social media marketing.
Setting objectives, building relationships, analyzing data, staying active, and leveraging influencers.
How do I start social media marketing?
To start social media marketing, determine your objectives and target audience, come up with a memorable handle, build a team, choose the right channels, create useful content, track metrics, and assess and update your strategy regularly.
This process requires careful planning and execution. Start by defining your business goals and objectives. Consider who your target audience is and what kind of content they would be interested in. Develop a memorable handle that will help you stand out from the competition.
Next, build a team of people who can help you.
What are 3 social media marketing strategies?
Create social media marketing goals and objectives, identify your target audience, understand competitors, audit past campaigns, plan content, maintain and optimize profiles, post images and videos, respond to comments, monitor reputation, and adjust strategies as needed.
What exactly does a digital marketing agency do?
A digital marketing agency helps businesses reach customers online through channels such as websites, blogs, email, social media, and more. They offer end-to-end digital strategy solutions including branding, designing websites, optimizing for higher rankings in search engine results, and creating and executing complete digital marketing strategies.